7 Critical Considerations For Redesigning Your Website in 2016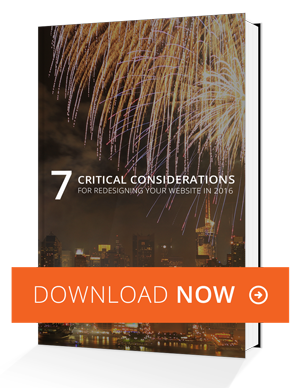 In this e-book, get professional insights on:
How to focus your redesign on goals, objectives and metrics.
How to find the RIGHT design partner!
What design trends will carry you through the year and into 2017.
Start your project with research! Download now!